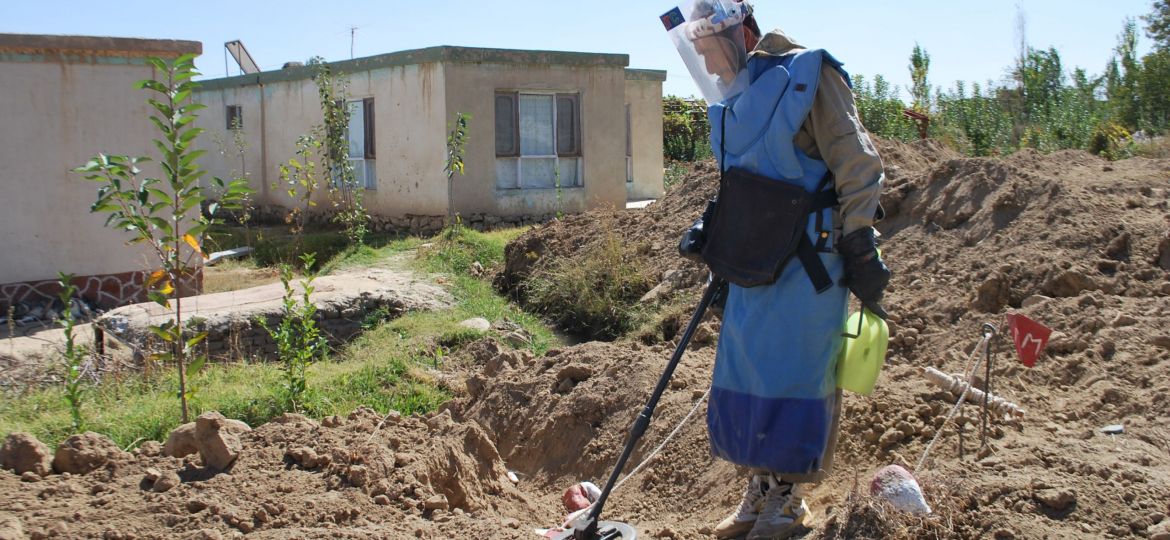 The variations in mine type, terrain and military application produces a complex combination of challenges. Challenges that generate the need for a "Tool Box" approach to the clearance problem. No one solution will meet the needs of every situation.
The ATC demining techniques and activities include:
1.
Mine Risk Education
2.
Technical Survey
3.
Manual Mine Clearance;
4.
Explosive Ordnance Disposal;
5.
Battle Area Clearance;
6.
Mechanical Mine clearance;
7.
Mine Detection Dog
Manual Mine Clearance
Out of 3000 personnel trained in basic demining, the first ever humanitarian manual mine clearance team was selected. They had undergone the team leader and pre-deployment courses run by international experts. ATC managed to deploy them, but 1/3 of them disappeared with the feeling if they go to clear area from mine they would lose their life. However, ATC worked hard to encourage and make them understand if they work in line with the procedures, they would never lose their life. This idea worked well after implementation of the first project.
ATC started manual mine clearance operations on January 6th 1990 with its first mine clearance team in Kunar Province, Afghanistan. Since its establishment, ATC has cleared most of high priority mined areas in all different parts of Afghanistan
Achievements to Date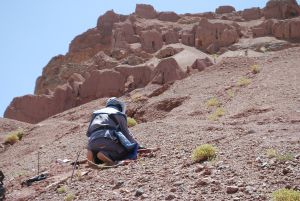 Mine Field Area |  Devices
Cleared (sq.m)   |  Destroyed
141,142,608         |   3,242,870
"According to our experie
nce in ATC, manual Demining is still the best system currently in use because it has been proven that the current generation of mine clearance machines can only clear 80% certainty at best whereas manual Demining can give a 99.6% certainty."