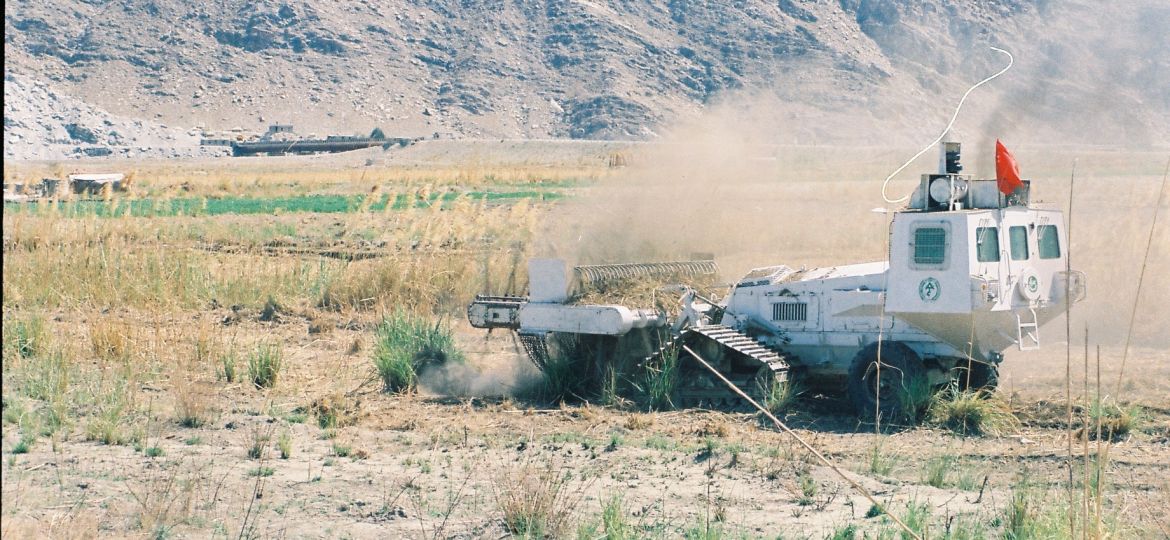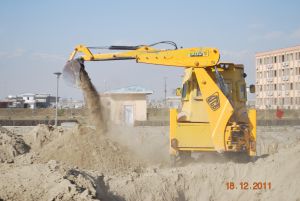 On 1st September 1990, ATC deployed two Mechanical Flail machines in the Urgoon district of Paktika province and continued to work in different parts of the country until early 1996. However, their activity halted in 1996 after an evaluation carried out in late 1995, which showed that it was not cost-effective.

A Mechanical Excavation Team (MET) using Backhoe Machine started operation on 20 May 1997 in residential areas of Kabul City. This involves excavating soil from residential areas and canals in minefields, which was a high-risk activity for manual deminers.  This method of demining has proved to be very effective to reduce casualties and build-up areas.
In July 2000, a newly developed machine contributed by the Japanese government added to ATC mechanical capacity. The operation of this machine adds additional capability to the existing techniques of field clearance. Besides excavation, this machine is equipped with rotary cutter and chain which can be used easily in bushes and harder mine fields. The second and third version of this machine, with some modifications, was also contributed to the organization. The Hitachi machines consist of a long reach mechanical excavator with the bucket replaced by a rotary cutting device. The rotary cutting device consists of a steel drum with hardened steel teeth, designed to chew up the ground, and any buried mines the ground to a depth of 300 mm (further passes over the same piece of ground can increase the clearance depth to 600 mm, 900 mm or 1.2 meters if required).

A Bozena4 intrusive demining machine was added to ATC mechanical assets in 2007. This machine was provided by the US Department of State fund to ATC and deployed on high priority minefields of Bagram district Parwan province.